At LogicBarn Tech we build cutting edge Apps, Software and Provide IT infrastructure Support. We also have a PC/Laptop Repair Service to help reduce the running costs and the efficiency of your Business....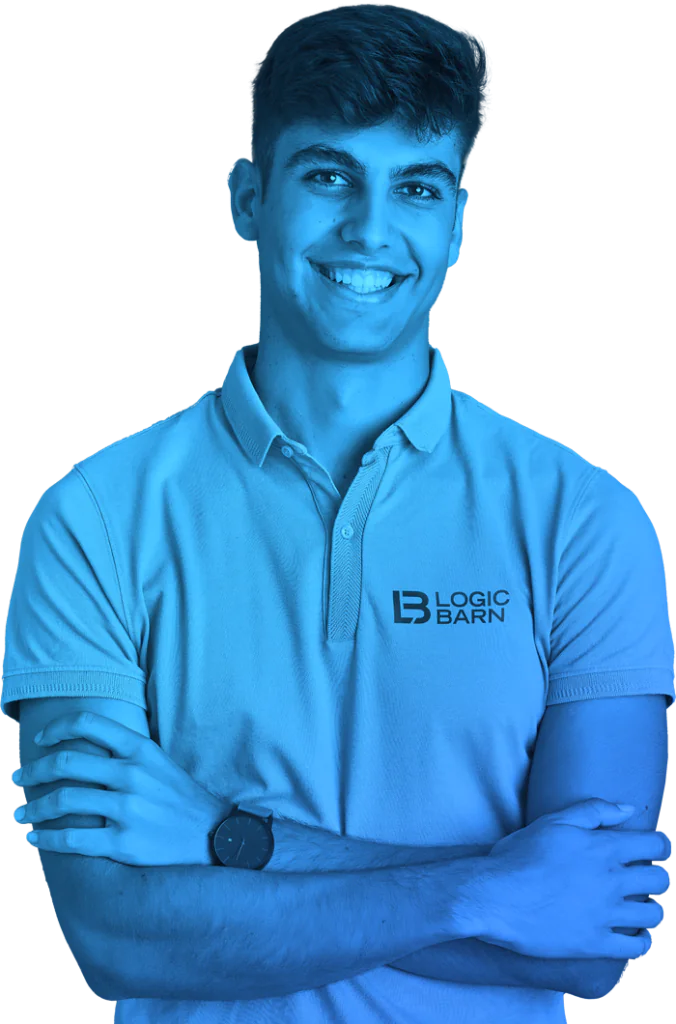 An award winning IT agency, providing tech services you can rely on.
Combining their passion, skills, and experience, our experienced team came together to deliver everything we would want when employing an IT solutions provider. But don't take our word for it, take a gander at our bios and get to know the team!
Meet some of our core team members
At LogicBarn, our talented and experienced team members have worked in strategic roles for major clients within healthcare, the arts, digital, sports, and finance. Whether it's IT support, networking, or software development, our crack team have the skills and expertise to bring your business ideas to life.
IT Technician, Software Developer Trainee
Senior System Administrator
Senior Full-stack Developer