Gold Crest Chartered Surveyors are an established company wanting to push their business to the forefront of technology in their industry. They are the only independent surveying firm to have their own bespoke software and app based systems to produce compliant reports that are regulated by the Royal Institute of Chartered Surveyors. Their previous database had been built by a different company and was becoming out of date and inefficient. As LogicBarn have worked with Gold Crest to build multiple satellite systems in the past, we were the natural fit to overhaul their database.
Future proofing the system
After spending the last couple of years building several systems to fit around their original infrastructure, we moved Gold Crest to an iOS Field Based System and rebuilt all of the various systems so that they could all sit under the same roof. Utilising the latest technologies, we streamlined their process even further and made them future proof.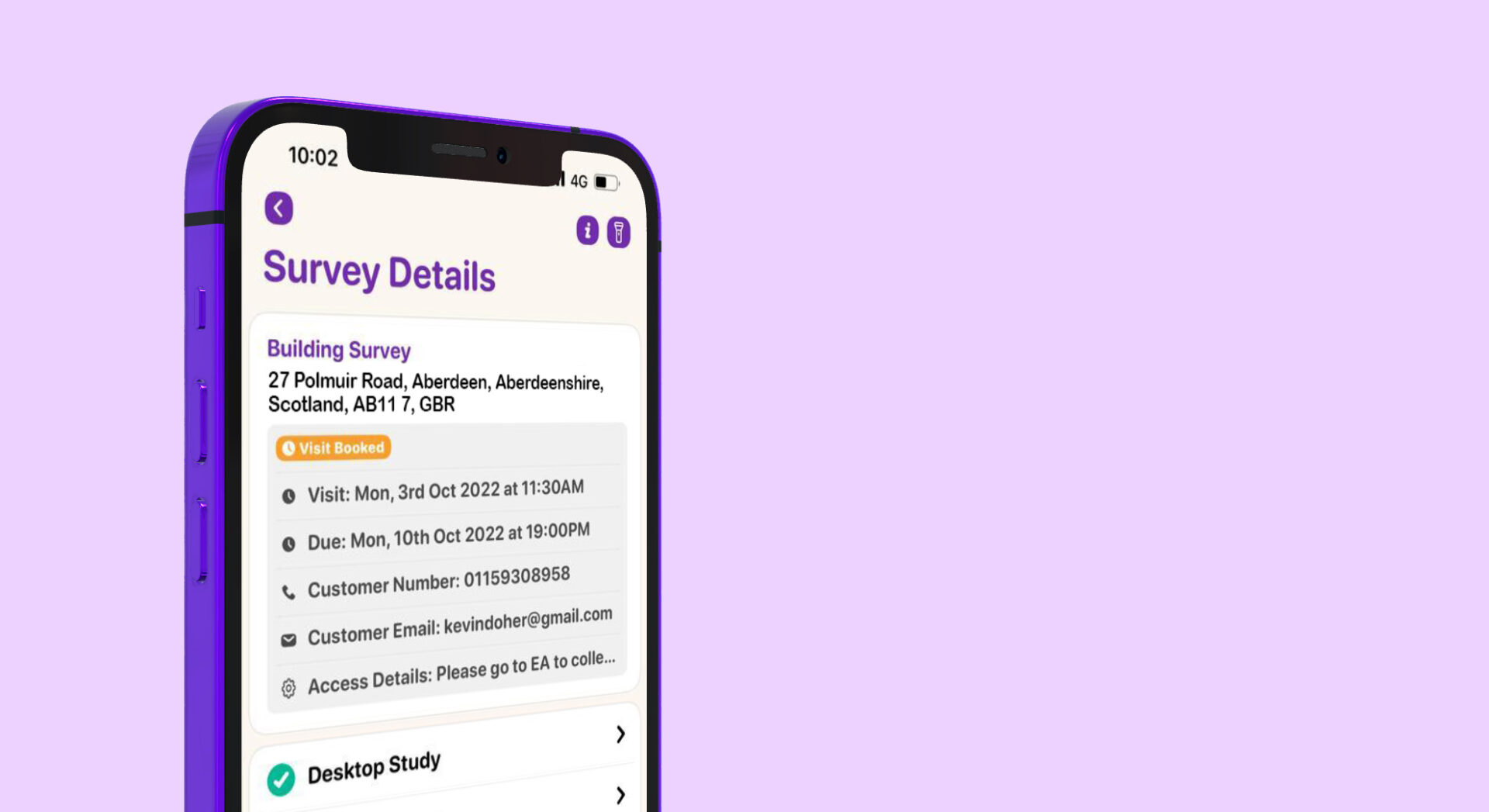 Greatly increasing the speed of Gold Crest's team
Through our streamlined solutions, Gold Crest Surveyors were able to drastically improve the speed of their field team. The system that we built allows one click payment/invoicing and report delivery, bringing the amount of administration time down for both their admin office and field team. This allows both surveyors and the administration teams to double the work they are able to achieve.
increase in work capacity
Beyond just building Gold Crest Surveyors system, LogicBarn works alongside them to maintain it and ensure that it continues to function at full capacity no matter how much it's used.
Moving forward, with our help, Gold Crest are now looking to sell their system into other Markets Worldwide.