A Derby based agency with local businesses in mind.
We are your local award winning digital and tech agency, based opposite the infamous Pride Park stadium. As a progressive and ever-growing company, we have the creative and technical talent to bring your ideas to life and handle the IT side of your business. Outsourcing your managed IT requirements and IT support to us means our knowledge, skill, expertise and passion for the job will be put into your project.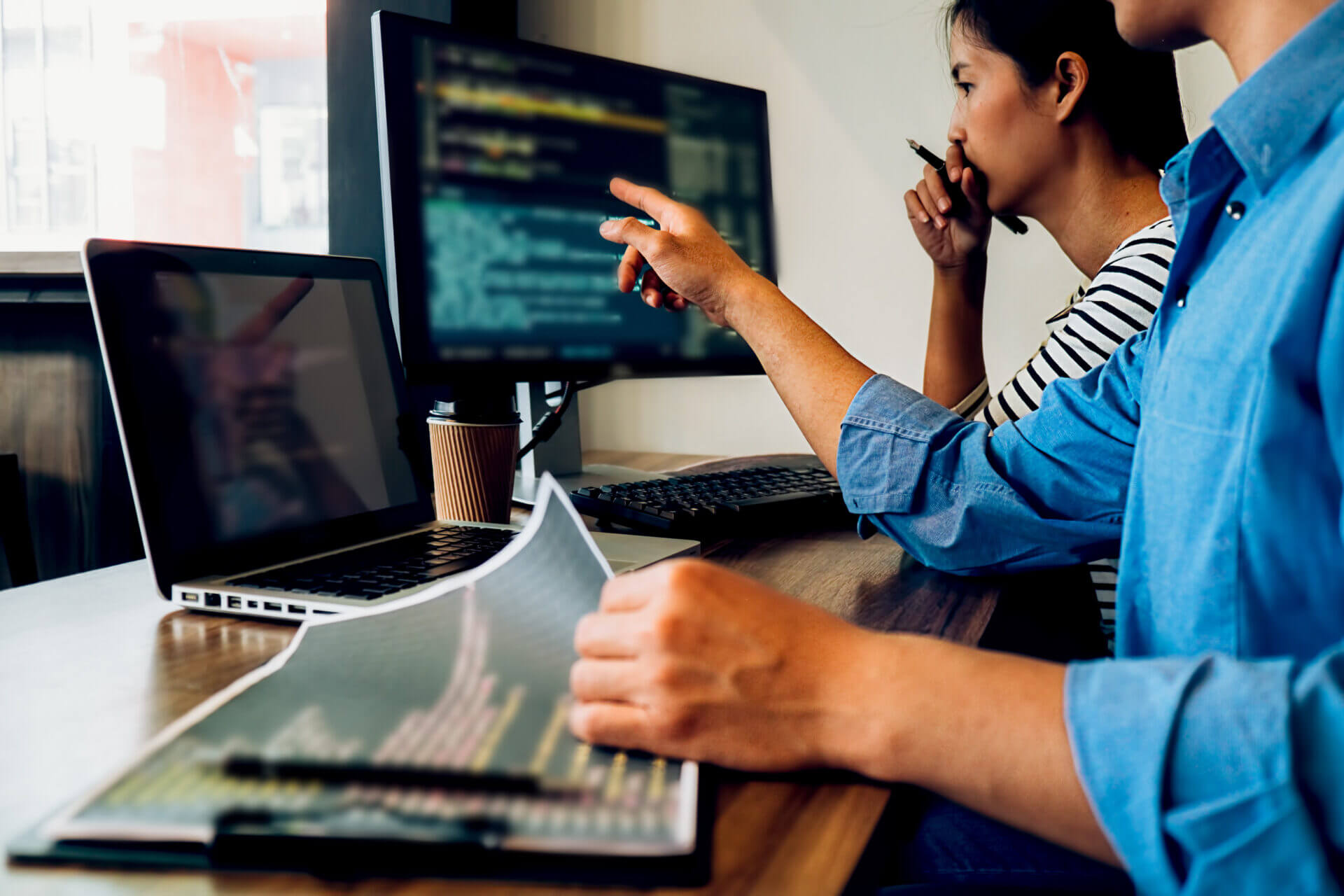 Engaging, functional, creative. No, we're not just talking about your business - but our website design services.
Website design services that elevate the best of your Derby business. Alongside our IT services Derby, we offer unique website design and creative services. Whether you need a site designed completely from scratch or just need your original site re-touching, we've got you covered. Our talented creative team specialise in website design so no stone will be left unturned. Not only will we code your website and deal with the technical aspect of your site, but our creative services are here to deliver too. Throughout every project we take on, we have always understood the importance of putting your brand identity at the forefront of your marketing. Every project is truly unique to the business we are partnering with, maintaining your brand image and style.
From SEO to PPC, we manage all of the finer details you don't see on the surface, but severely impact the performance of your site. We incorporate all of the finicky technical parts that not only make it run as smoothly as possible, but also gets you noticed in all of the relevant online search results without you even asking. Security also isn't an issue when you partner with us for your website design services. We build safety into your site, meaning your business and your customers' information will be protected no matter what. Click here to see more. 
Adept. Proficient. Adaptable.
Professional to our core, progressive in our nature. We're committed to delivering only the best service in the industry, and that's what we do time and time again. Our partnerships last even when the project is complete, and our loyalty is something we pride ourselves on. We have specialised in the tech and IT industry for ___ years, however, we are always learning and adapting. Our expertise is second-to-none, with experience in all areas of tech and IT.
Our reviews are five stars for a reason. But why else should you choose us?
Kind on your wallet as well as your IT systems
Save time and money by choosing us as your IT helpdesk solutions provider. We provide cost-effective options so that you can receive a professional IT helpdesk service no matter your budget or business size. All of our services are tailored to your requirements, so our charge is dependent on the size of the project. We pride ourselves on our rapid response times and expertise, which makes us stand out from the crowd as your IT helpdesk provider.
Our partnerships are as professional as our services.
From small businesses to well-known corporations, our services have benefitted a variety of different companies from a multitude of industries. Partnering with these well-established businesses has not only allowed us to provide their IT solutions for them, but it has also enabled us to build valuable and long-lasting relationships with our clients. Our partners are:
Proactive monitoring that will guard your infrastructure.
We aim to provide only the best care and support to our partners. Included in our IT helpdesk solutions is our remote proactive monitoring service. Compared to reactive monitoring, our service notifies both our IT team and yourselves of any issue, whether big or small, as soon as it is identified; rather than afterwards. Not only will we be able to solve the issue before it spreads, but we will help decrease the amount of disruption caused by the problem and the downtime your systems have whilst we work our magic.