The Different Levels of Microsoft 365 Explained
Most people have heard of Microsoft and have used applications such as Microsoft Word and Microsoft Excel, but what is Microsoft 365? Microsoft decided to combine many of their business services including Office 365 into one subscription for businesses to run and manage all of their IT operations and productivity tools and market this under the name Microsoft 365, but what does this entail?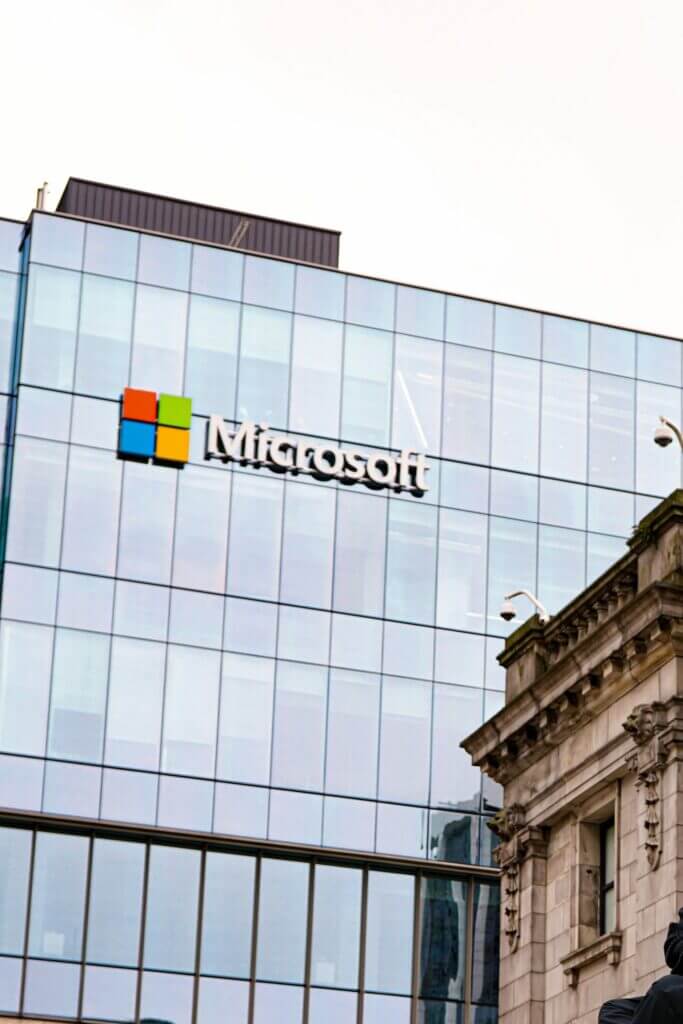 Microsoft 365 Business Basic
This is the entry level of Microsoft 365, it's suitable for businesses that don't need to install the software on their workstation and don't need to use Outlook for their business email. We wouldn't usually recommend this option as if you're not connected to the internet, productivity stops. The main features are as follows:
Web and mobile versions of Word, Excel and Powerpoint – The most popular Microsoft programs, accessed via the cloud. This means you need to be online to use, save and access your work, so something to be aware of if choosing this plan.
Microsoft Teams – Microsoft Teams is a chat application, much like Slack, allowing a team to work together regardless of their location via instant messenger or video. The main difference is that Teams is included with your Microsoft 365 subscription as a package with many commonly used applications, making it a very popular service.
Secure cloud storage – Storing your information and data securely in the cloud. This also requires you to be connected to the internet to access this, but gives the flexibility of being able to access your data from different devices and in different areas.
Microsoft 365 Business Standard
The standard level, suitable for most small businesses. Allowing businesses to work remotely, without online connectivity and with most of the programmes a normal small business requires to operate efficiently. This comes with all of the features of basic, plus some of the following important features.
Microsoft Outlook – It's likely that you will have had access to Microsoft outlook and this is one of the most efficient business email systems on the market. This has synergies and plugins with many different applications and CRM's and the ability to customise it to your needs.
Microsoft Applications – The applications that most of us have used in the past and that keep the wheels of business turning. This is the desktop versions of Word, Excel & Powerpoint are all included, so even if you or your staff don't have internet access, there isn't an issue to continue work and save data. Aside from these common applications, Microsoft Access the database management system is included and Microsoft Publisher which is a great tool for companies looking to design professional looking marketing material.
Microsoft 365 Business Premium
This as the title suggests is the premium version of Microsoft 365. Very useful for larger organisations companies that need to manage various devices and have diverse security requirements. This comes with all of the features of business basic and business standard but with some additional features.
Microsoft Intune – Microsoft Intune is a management tool for mobile devices that aims to protect the data of your business. So your IT management team does not need to be in the office to monitor both hardware and software and are also able to manage security policies remotely.
Microsoft Azure – This is the brand of cloud service that Microsoft provides. Azure offers many different services, but the main components are infrastructure as a service, platform as a service and networking options and security. This sounds complicated but what do they mean in practice?
Infrastructure as a service allows individuals and companies to use expensive infrastructure that they haven't purchased via the cloud. So your company may not have a server in house, but via the cloud you can use the server of another company, in this case Microsoft on a pay as you go basis. This is the same for data centres and the physical buildings and cables that you would have to install to run this without outsourcing the service.
Platform as a service, this includes the infrastructure, but also provides a platform in terms of development tools and database management systems. This allows businesses to avoid the need to purchase expensive software licenses by developing and managing their own systems and letting Microsoft handle the systems behind this.
Networking ties in with Microsoft Intune as this allows the IT management team to control access and use a zero trust method to security, which requires authorised people to prove themselves before gaining access to your company systems each and every time, while at the same time having multiple levels of access, so users only have access to the systems or information they require to do their job.
Which Level of Microsoft 365 is Right for Me?
This information should help you to make a decision, but if you require advice or IT support in Nottingham, Derby, Leicester or the rest of the UK, give the experts at LogicBarn a call on 03339960112 today.