In today's ever changing world and fast paced business environment, having a fully functioning IT infrastructure is vital to a successful business. But what happens if the IT side of things in your office or commercial premises is dated and unable to cope with modern demands? We go through 8 scenarios in which a poor IT network can lose your business revenue and customers not to mention harm your reputation.
Slow or Dropped Internet
Nothing is more frustrating then slow broadband. Trying to process customers orders or enquiries and being hampered by unreliable internet can quickly lose you business. If you have a customer on the phone wanting to make a purchase or perhaps you are on a video call with a new potential client, either way if your broadband is poor then you risk losing business and even your reputation. If you process your orders online or hold frequent video meetings then reliable broadband is a must.
Cybersecurity Breach
Online fraud and criminal activity is rising at an alarming rate with more and more people falling victim to phishing scams, email scams and personal records being stolen. Many websites such as E-commerce stores keep records of their customers which could include vital and personal information. Some websites have records of payment details also, making it even more essential you make sure your website and indeed entire online infrastructure is as fully protected as it can be. It doesn't have to be expensive either and the team here at LogicBarn can help with making sure your business is fully protected from any cyber attacks or attempted data theft.
Email Failure
Email is both the simplest process to use to communicate yet also one of the most complicated when it goes wrong. There are many factors which can affect the email process for a business and when it breaks the majority of time it takes to fix is finding the problem. Once the problem is found it's usually quick and easy to resolve but the time it takes to find the issue in the first place is where the delay can occur. For this reason alone, it's essential you have expert IT specialists such as the team here at LogicBarn. We can quickly locate and identify the issue causing your email problem and move to resolve this quickly.
Website Down
Many website owners take for granted their web hosting providers. As long as they can see their website live, they assume all is ok. This can be mis-leading for many reasons, one being site speed. Have you recently checked your website speed and how fast it loads? If not, you really should. A slow loading website is harmful for many reasons, one being your SEO could be harmed as Google factors in site speed when ranking websites and the other is at your customers end when they try to use your website to make a purchase or enquiry. Equally, a slow loading website will quickly put people off and lose you business. Thankfully, we can host your website on dedicated servers which will guarantee you fast loading speeds (subject to your websites technical status) and minimal downtime.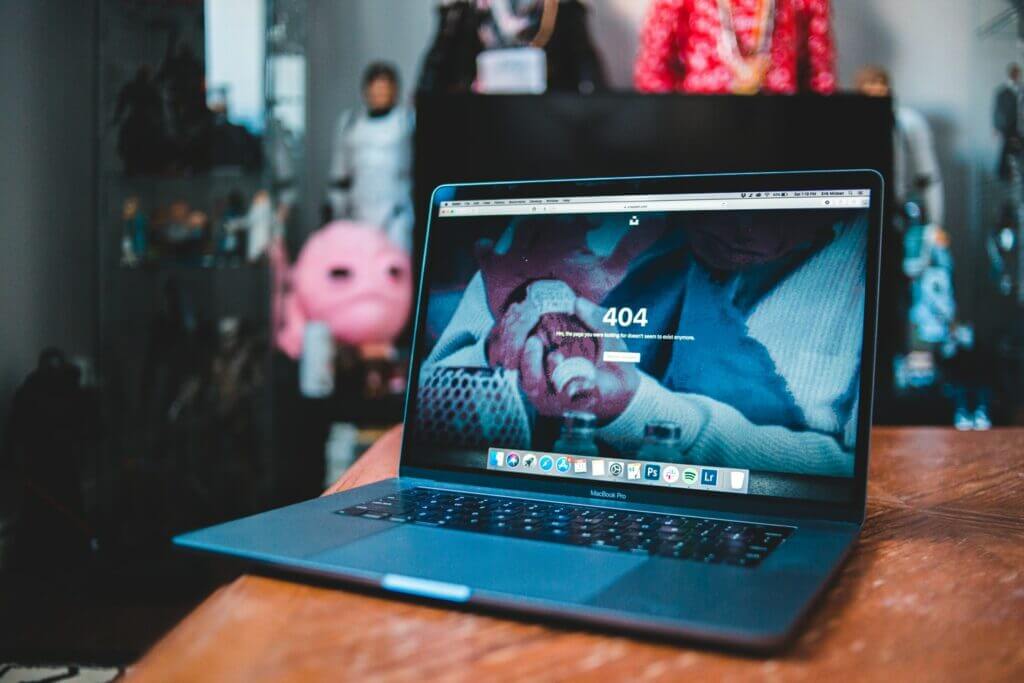 Internal Network Failure
Communication is key when it comes to a successfully run business. Internal management of your companies running process ensures a quick turnaround of responses to enquiries, orders taken and services delivered. All this of course is dependant on your internal network infrastructure being able to cope with the demands a business requires on a daily basis. If you need decisions fast and answers to questions from your co-workers and your internal network is down this can be very frustrating. The answer can be as simple as updating your cabling and LogicBarn have experience of this. Speak to the team today if you suspect your internal network needs updating.
Wi-Fi Reliability
Many office peripherals such as printers, projectors and servers rely on a dependable and reliable Wi-Fi network. If this struggles to cope with the demand bestowed upon it then it can harm your business. In times of heavy demand during your busiest trading periods having Wi-Fi that can't cope can lose you revenue. If you have a large call centre which needs Wi-Fi, then any amount of downtime is a serious issue. LogicBarn are experts in making sure your Wi-Fi network reaches all parts of your companies premises and can be trusted to cope with multiple devices being connected at the same time during busy periods.
Unresponsive or Slow IT Support
Whilst it's almost impossible to 100% guarantee nothing will ever go wrong with any aspect of your IT infrastructure it is important that your IT support should the worst happen be fast to respond and have the experience to locate the problem and quickly fix it. The longer issues stay unresolved the more harm it does to your business including potentially lost revenue. Nothing is more frustrating then sending an IT request ticket and not getting a fast and immediate response. Thankfully our IT support is quick and decisive, and we can quickly locate the issue and provide a solution. Meaning less downtime and disruption to your business.
Peak Time Restrictions
For many businesses you will experience busy peak periods where your operating procedure is tested to the max. This rings true especially for E-commerce websites during the Christmas period for example where you could be processing multiple orders at the same time. Perhaps you have a TV advert coming out and this results in an instant upturn in site visitors. Knowing your website and processes can cope is vital to make the most of the potential business you have access to. LogicBarn can ensure your processes are able to cope with heavy demand and identify any weak areas that you may need to improve to guarantee you remain operational at all times.
To get in touch simply complete the form, telephone us on 0303 223 0110 or email us and we can have an informal discussion regarding your IT requirements and how we can help your business grow and stay operational at all times.